Fort Pierce First Church of The Nazarene
"Therefore welcome one another as Christ has welcomed you, for the glory of God."
COVID-19
If you are having symptoms in Indian River County please call the hotline @772-226-4000 from 8 a.m. -5 p.m. If in Saint Lucie County please call @772.419.3360. Thank you. Stay Well and Be Blessed.
Sunday Morning Service
10am - 11:30am
Also watch it on Facebook, Live!
Wednesday Afternoons
Teen Quizzing 5:30pm -6:20 pm
Teen Group 6:30 pm - 8 pm
------Starting Back June--------------
Sunday School
11:30 am - 12:30 pm
Sunday Evening Service
4 p.m. - 5 p.m.
Wednesday Morning
Bible Study 11 am
​
Teen Quizzing Wednesday Nights from 5:30 to 6:20
Studying the book of Matthew.
If you are interested please contact Pastor Sean Carr.
We are back inside!
The renovations of our sanctuary, is Done! Check it out on Facebook.
Thank You and we will have a grand reopening in August!
All are welcomed.
The mission of the Church of the Nazarene is to make Christlike disciples in the nations.
We are a Great Commission church (Matthew 28:19-20). As a global community of faith, we are commissioned to take the Good News of life in Jesus Christ to people everywhere and to spread the message of scriptural holiness (Christlike living) across the lands.

The Church of the Nazarene bonds together individuals who have made Jesus Christ Lord of their lives, sharing in Christian fellowship and seeking to strengthen each other in faith development through worship, preaching, training, and service to others.

We strive to express the compassion of Jesus Christ to all persons, along with our personal commitment to Christlike living.

While the primary motive of the church is to glorify God, we also are called to actively participate in His mission—reconciling the world to himself.

The statement of mission contains historical essentials of our mission: evangelism, sanctification, discipleship, compassion. The essence of holiness is Christlikeness.

Nazarenes are becoming a sent people—into homes, work places, communities, and villages, as well as other cities and countries. Missionaries are now sent from all regions of the world. God continues calling ordinary people to do extraordinary things made possible by the person of the Holy Spirit.
drive through Food Pantry,
once a month, First come first serve.
10am- 12pm or While Supplies Last
we are accepting can donation,
Boxes, Freezers, and fridges.
We will keep you updated on the next day,
For More Info contact us
Ask for Mrs. Robin Campbell.
Saturday, 06/19/21
​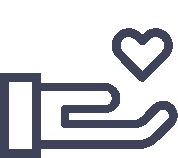 "Whoever is generous to the poor lends to the lord, and he will repay him for his deed."